Shareholders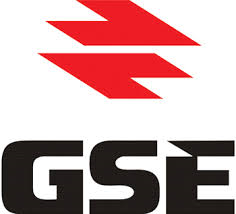 GEORGIAN STATE ELECTROSYSTEM 50%
JSC Georgian State Electrosystem (GSE) is an electricity transmission system operator. Our company owns and operates 3,550 km transmission lines and 93 substations all over the country. The transmission network is managed by the National Dispatch Center and its technical maintenance is provided by the 3 regional networks (East, West, and Kakheti). GSE also manages the cross-border transmission lines interconnecting with the neighboring countries: Russia, Turkey, Armenia, and Azerbaijan. GSE is the operator of the Balancing and Ancillary Services Market.

ELECTRICITY SYSTEM COMMERCIAL OPERATOR 50%
Electricity Market Commercial Operator is the Wholesale Public Service Organization. The main purpose to provide public services by ESCO is to support the producers of renewable energy and Power Purchase Agreements and to promote their integration into the organized market, supporting the Universal Service Suppliers by providing a stable electricity price and facilitating their integration into the organized market, security of supply for the consumers in the occupied territory of Georgia (Autonomous Republic of Abkhazia) by purchasing electricity on the organized market.