Test Mode

Ongoing dry-run
From April 2021, there is a joint test trading/participation on the Day Ahead Market and Balancing Makret. Only those registered in a Balancing Group with Balancing Market operator, are allowed to participate in joint tradins sessions.
To participate in the test trading, company should be registered in the balance group with Balancing and Ancillary Services Market Operator and afterwards may request registration as the Day Ahead Market participant in the test environment by filling in the electronic form.

TEST MODE PLAN
Day-ahead Market test mode encompasses the following activities:
Trainings - Trainings aim to provide theoretical and practical knowledge to participants to trade on the exchange. Awareness of the participant is crucial as a misleading action of one participants may affect the whole market.
Simulative Trading - for participation trading participants have access to a test trading platform. Participants can use their accounts to submit orders on the platform and thus increase their technical capabilities.
Test/Exam- According to the Electricity Market Rules, the trade representative of participant may participate in the market upon successful completion of the qualification exam organized by GENEX. Test/exam aims to increase awareness and allow participants to check their knowledge. The test does not aim to check the qualification of participant.

TRAINING MATERIALS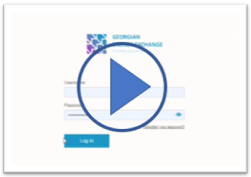 Key economic aspects of power market [31.07.2020]
Marginal and Opportunity costs [31.07.2020]
Wholesale Electricity Markets [3.08.2020]
New Market Model [4.09.2020]
The legislative base of electricity market [GEO] [07.09.2020]
GENEX Dry Run training [08.09.2020]
GENEX Dry Run training - Examples [09.09.2020]
Electricity markets and their interaction. Order submission on the platform [07.10.2020]
Water values [20.11.2020]
To get training materials, please, submit request form

ARRANGE A MEETING WITH GENEX
GENEX hosts individual meetings with test mode participants to discuss topics of their interest. If you wish to arrange an individual meeting, please fill in the online form below. To have an efficient meeting, please, indicate topics you want to discuss.
Take into account that the meeting may be organized on Wednesday of Friday, during the 11:00-15:00 period (Tbilisi Time).


REGISTER AS A TEST MODE PARTICIPANT
If you are not Day Ahead market test mode participants and willing to be involved in the process, please send an email to GENEX at mail@genex.ge